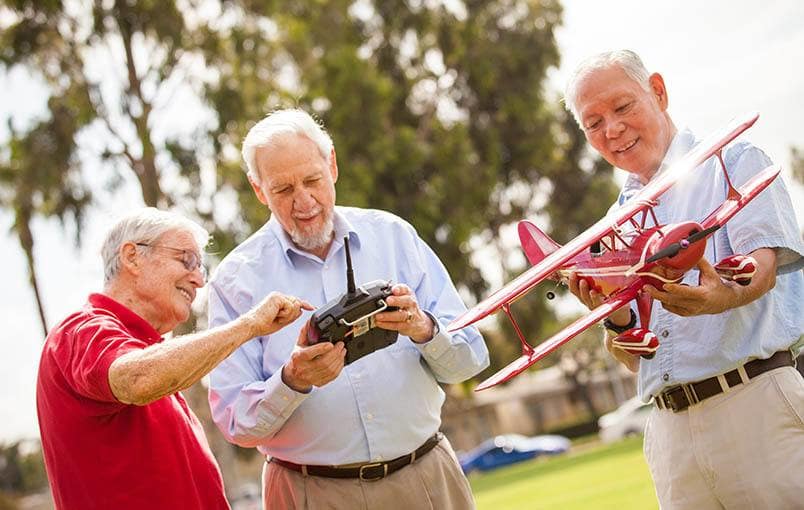 COMMUNITY NEWS & EVENTS
Wellness Calendar
As you participate in our award-winning programs, you know your choices are designed to help you maintain an active lifestyle while doing things you love. At Emerald Court, you will have the opportunity to create a healthy, balanced life through learning new things, staying physically active, challenging yourself, and enjoying the company of friends and family.
We offer a varied selection of daily activities to choose from. Be active, inspired, and enlightened through any of our events or sessions. You can also nourish your mind by participating in our lifelong learning classes, educational and cultural excursions, and by volunteering with our community partners. Your opportunities are only limited by how you choose to spend your time.
See our Wellness Calendar | See our Monthly Newsletter
Upcoming Events
Clutternomics - Organize and Move: Thursday, February 21 | 2:00 pm
Join Emerald Court for an informative presentation focusing on the process of de-cluttering and downsizing your home. Our speaker and special guest, Kathleen Ronald helps us to discover tools to eliminate the physical, mental, spiritual, and environmental clutter. Understand how much your life-clutter effects and costs you over the years. Learn how the implementation of "one" easy rule can give you back 7 hours a week! At Emerald Court we offer a maintenance-free lifestyle with amenities which will allow you to enjoy your retirement and focus on aging well. Appetizers and light refreshments will be served. We hope you can join us!
Kathleen Ronaid is our featured speaker and has over 30 years of experience as an internationally renowned speaker-trainer, a "business growth expert," an award-winning business consultant and poet, a contributing best-selling author, and the founder of Speaktacular.
To RSVP, please call 714.872.9785 by February 18.