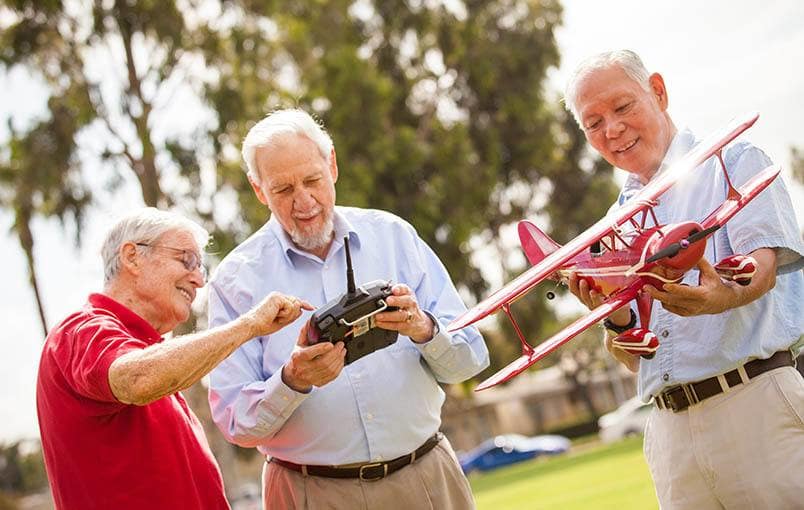 COMMUNITY NEWS & EVENTS
Wellness Calendar
As you participate in our award-winning programs, you know your choices are designed to help you maintain an active lifestyle while doing things you love. At Emerald Court, you will have the opportunity to create a healthy, balanced life through learning new things, staying physically active, challenging yourself, and enjoying the company of friends and family.
We offer a varied selection of daily activities to choose from. Be active, inspired, and enlightened through any of our events or sessions. You can also nourish your mind by participating in our lifelong learning classes, educational and cultural excursions, and by volunteering with our community partners. Your opportunities are only limited by how you choose to spend your time.
See our Wellness Calendar | See our Monthly Newsletter
Upcoming Events
Discovery Sessions: See schedule below
Come and discover the 'gem' of Independent and Assisted living in North Orange County. Enjoy light refreshments as you experience our beautiful community and learn about the new expansion and renovations, including the addition of fifty-eight apartment homes, new wellness center, bistro, family room, and much more. Get a firsthand feel for the warm and friendly community lifestyle that Emerald Court is all about and while you're here, enter our raffle for a chance to win great prizes. As a token of our appreciation, you'll also receive a dinner certificate for two!
Saturday, September 2, 2017 - 3pm
Wednesday, September 20 - 3pm
To RSVP for any of the upcoming sessions, please call 714.872.9785 today!
National Assisted Living Week®:  Sunday, September 10 - Saturday, September 16, 2017
This year's National Assisted Living Week® theme is "Family is Forever."  At Emerald Court, we are one big family. Just spend a little time with us and you'll see first-hand how our associates and residents are like family. From housekeeping to direct caregivers, our associates get to know the residents intimately, and so inevitably, special bonds form. Give us a call to see what activities we have planned to thank our associates and volunteers, but especially our residents for entrusting in us and becoming part of our family.
For more information, please call 714.872.9785.
Active Aging Week: Sunday, September 24 - Saturday, September 30
Emerald Court will be holding special event(s) for our residents and their families during the last week of September as part of Active Aging Week®.  This is an annual health promotion event for older adults organized by International Council on Active Aging®. The goal is to provide the means to experience activities and exercise in a safe, friendly and fun atmosphere. This year we invite you to participate and ignite your passion!
Please call 714.872.9785 to find out what activities we have planned this month!