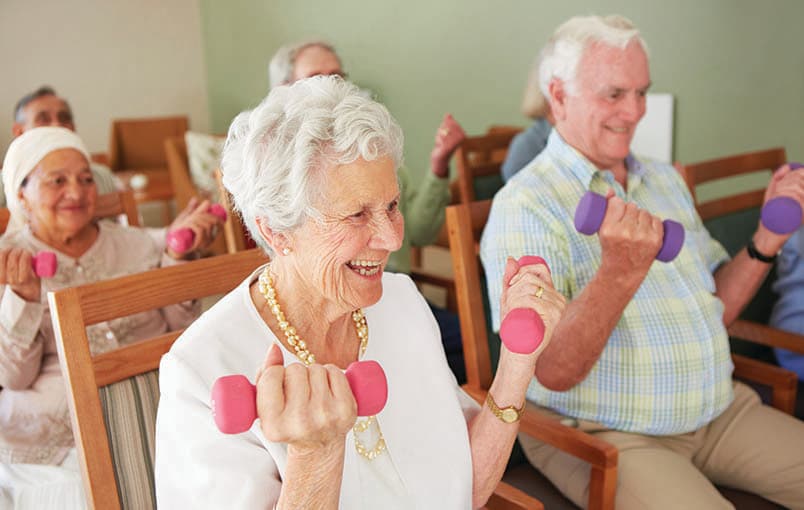 COMMUNITY NEWS & EVENTS
Valencia Terrace Wellness Calendar
Here at Valencia Terrace, we strive to keep residents healthy though our Art of Living Wellsmculture. We believe that wellness comes from a combination of human experiences including the emotional, intellectual, physical, social, spiritual and vocational elements. However, we also recognize that each resident is going to have a different level of health. Therefore, we offer a variety of lifestyle options and flexible programs which help to keep all residents as active as they wish to be. It's all up to the individual as to how active their day is. From balance & strength, art therapy class and massage therapy to social hour, sing-a-longs and movies, there will never be a shortage of things to do. There are also programs like Bible study to reach the spiritual health of residents.
Upcoming Events
Elder Law: VA Benefits & Legacy Planning:  Wednesday, May 16, 2018 | 11:00 am - 1:00 pm
We invite you to join us at Valencia Terrace for lunch and an informative workshop on VA Benefits and Legacy Planning with OC Elder Law. As a Veteran or surviving spouse you could be entitled to a tax free pension from the Veterans Administration. Learn more about the VA's Aid and Attendance Benefit Program - what it is, who can qualify, and how to apply. Topics of discussion surrounding Legacy Planning will include: planning for a will and power of attorney, estate planning, health care decisions, and much more. Lunch will be served and we hope that you can join us!
To RSVP, call 951.356.6004 by May 11