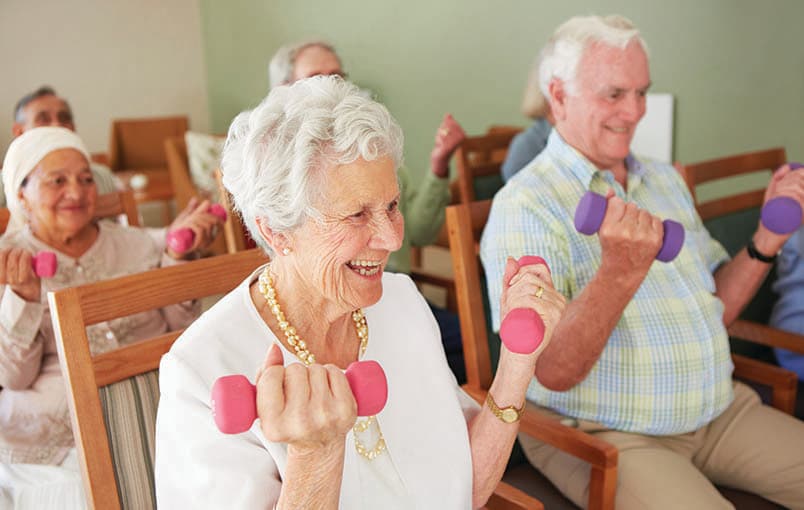 COMMUNITY NEWS & EVENTS
Valencia Terrace Wellness Calendar
Here at Valencia Terrace, we strive to keep residents healthy though our Art of Living Wellsmculture. We believe that wellness comes from a combination of human experiences including the emotional, intellectual, physical, social, spiritual and vocational elements. However, we also recognize that each resident is going to have a different level of health. Therefore, we offer a variety of lifestyle options and flexible programs which help to keep all residents as active as they wish to be. It's all up to the individual as to how active their day is. From balance & strength, art therapy class and massage therapy to social hour, sing-a-longs and movies, there will never be a shortage of things to do. There are also programs like Bible study to reach the spiritual health of residents.
Upcoming Events
Senior Scam Stopper Seminar: Wednesday, July 18 | 1:00 pm - 2:30 pm
Assemblymember Sabrina Cervantes and the Contractors State License Board invite you to attend a FREE Senior Scam Stopper seminar hosted by Valencia Terrace.  Join us and learn how to protect yourself.  Seniors, their families, and caregivers are welcome to attend.
One in five seniors has been a victim of fraud
Seniors are the most targeted group
New scams are developed constantly
For more information and/or to RSVP, please contact Assemblymember Cervantes' office at 951.371.6860 or 951.356.6004.