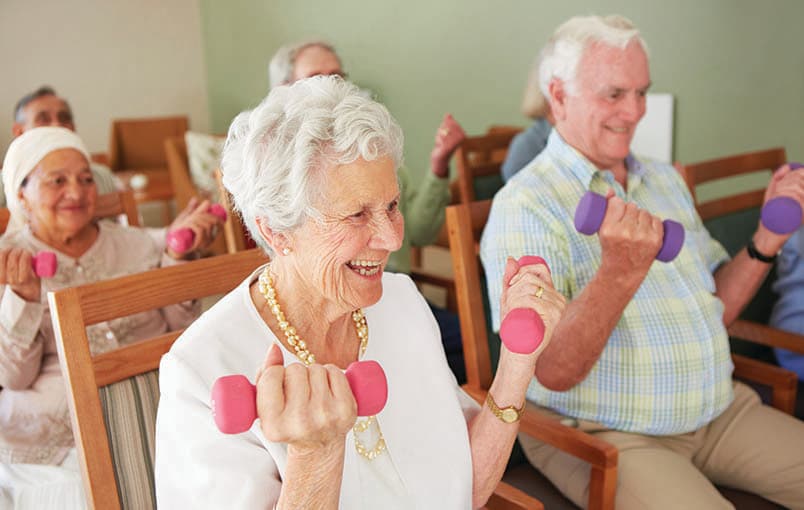 COMMUNITY NEWS & EVENTS
Valencia Terrace Wellness Calendar
Here at Valencia Terrace, we strive to keep residents healthy though our Art of Living Wellsmculture. We believe that wellness comes from a combination of human experiences including the emotional, intellectual, physical, social, spiritual and vocational elements. However, we also recognize that each resident is going to have a different level of health. Therefore, we offer a variety of lifestyle options and flexible programs which help to keep all residents as active as they wish to be. It's all up to the individual as to how active their day is. From balance & strength, art therapy class and massage therapy to social hour, sing-a-longs and movies, there will never be a shortage of things to do. There are also programs like Bible study to reach the spiritual health of residents.
Upcoming Events
2018 National Assisted Living Week® "Capture the Moment" | Sunday, September 9 - Saturday, September 15
This year's theme is "Capture the Moment".  We are hosting events this week that push back against the perception that older adults in assisted living no longer have a purpose or are irrelevant. At Valencia Terrace, we strive to promote our resident's self-worth by celebrating their individuality and offering life-enriching social activities. Give us a call at 951.356.6004 to see how and when you can join us in the celebration!