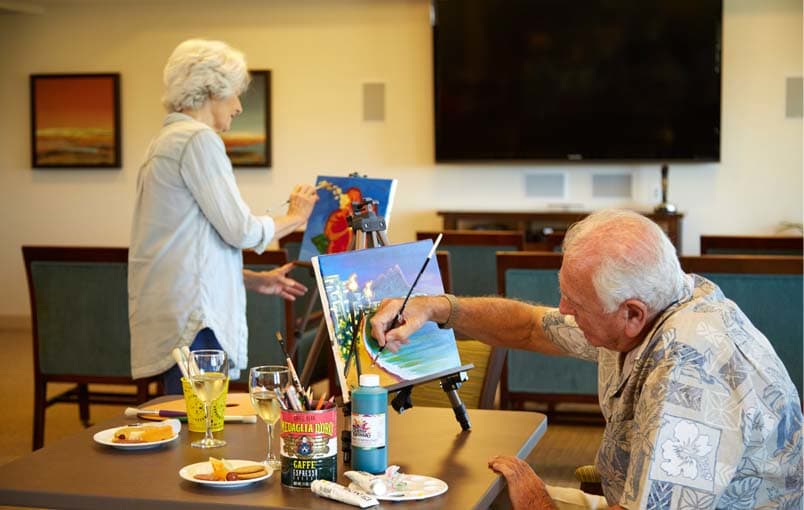 COMMUNITY NEWS & EVENTS
Legends and Legacies Speaker Series
Join us at 'Ilima at Leihano for our Legends and Legacies Speaker Series running through the end of the year, featuring local celebrities from different industries, sharing their inspiring stories, passions and life experiences. These presentations give you rare opportunities to see, hear and meet some of Hawaii's iconic residents. At 'Ilima at Leihano we foster a rewarding community environment with continued learning, cultural experiences and top notch care for our Kupuna.
Please stay for a reception with light refreshments immediately following each event.  Also, attend any of these events and receive a complimentary pool-side lunch certificate for two! We hope you can join us!
Seating is limited so please call 808.674.8022 to RSVP soon!

A member of the Hawaiian Music Hall of Fame and recipient of the Hawaii Academy of Recording Arts Na Hoku Hanohano Lifetime Achievement Award, celebrated singer Marlene Sai shares moments from a legendary career - as well as presents her graceful gift of song accompanied by acclaimed musician Kenneth Makuakane. Since she first appeared with Don Ho at Honey's in Kaneohe, Marlene Sai has built a career as an internationally touring artist with over 20 albums to her name. She is also an accomplished actress on both stage and television, and champions important causes for kupuna.

Champion waterman, state senator and author, Fred Hemmings navigates a fascinating journey for audiences through the history of Hawaii - from a time when ancient Polynesians first navigated the vast expanse of the Pacific to come upon these islands, to the marvels of modern day. Join us as he also shares stories from the colorful history of surfing as only a legendary surfer (winner 1968 World Surfing Championships; creator of Hawaii's Triple Crown of Surfing) can tell, and offers a look into his compelling new book.

December date and details to be announced.
'Ilima at Leihano's Legends & Legacies series concludes its 2017 season with a special appearance from Chef Sam Choy, followed by a fun and informative fair filled with holiday music, vendor booths and activities! Join us for a festive celebration.
Seating is limited so please call 808.674.8022 to RSVP soon!