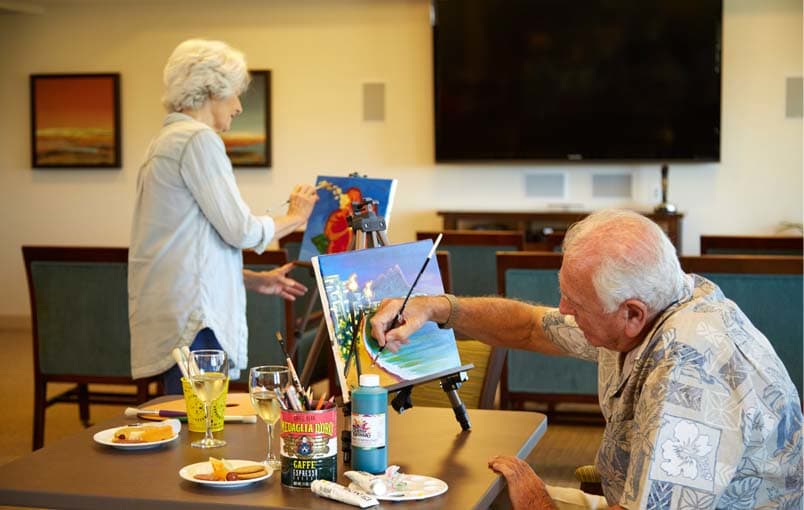 Fred Hemmings
Thursday, November 16 | 10am - 2pm
Champion waterman, state senator and author, Fred Hemmings navigates a fascinating journey for audiences through the history of Hawaii - from a time when ancient Polynesians first navigated the vast expanse of the Pacific to come upon these islands, to the marvels of modern day. Join us as he also shares stories from the colorful history of surfing as only a legendary surfer (winner 1968 World Surfing Championships; creator of Hawaii's Triple Crown of Surfing) can tell, and offers a look into his compelling new book.
---
Senior Holiday Health Fair
Saturday, December 9 | 10am - 2pm
Join us at 'Ilima at Leihano senior living community for a Senior Holiday Health Fair featuring Chef Sam Choy, as we celebrate all aspects of wellbeing for kupuna—physical, emotional, financial… and fun!
Chef Sam Choy will host a fresh and festive cooking demonstration as our special Legends & Legacies speaker at the fair.
Informative talks will be held throughout the day on various topics of interest for seniors and their families, including presentations with AARP Hawaii, Alzheimer's Association, Edward Jones, National Kidney Foundation of Hawaii and others.
Booths with various vendors including food, crafts, local goods and more will be open throughout our fair, so come do some Christmas shopping and grab a bite to eat while you're here.
Some of our talks and partners attending:
AARP Hawaii – "Fraud Prevention"
Alzheimer's Association – "Memory Loss, Dementia, and Alzheimer's Disease"
Edward Jones – "Coffee Talk with Jay No" 
National Kidney Foundation – "Kidney Disease and Diabetes Support Programs"
Project Vision - "Eye exams and fall prevention guidelines"
UFC Gym - "Morning Stretch"
Performances from Kapolei High School Band members and more!