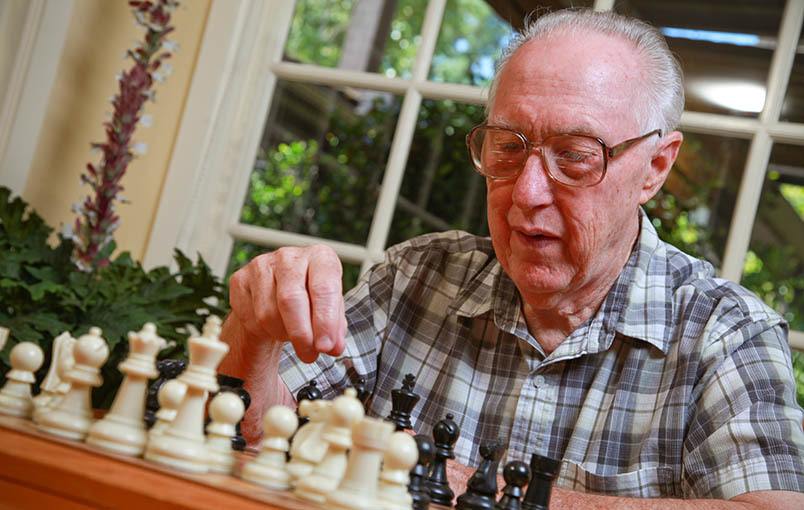 COMMUNITY NEWS & EVENTS
Woodland Terrace Wellness Calendar
Among the small town southern charm of Cary, North Carolina, you'll find Woodland Terrace. Our community is filled with a wide array of activities to keep residents happy, healthy and active. Ever wonder what a typical day would look like here? Well, it's completely up to the residents!
From exercise class, mental aerobics, scenic drives to bingo, shopping, aqua zumba class and balance class, there is always a wide variety of programs to keep residents busy. There is also a state-of-the-art fitness center to help individuals keep in tip-top shape during their golden years. Its one-of-a-kind exercise program speaks to the emotional, intellectual, spiritual, physical, social and vocational elements of the human experience.
Check out the wellness calendar to see which activities you could be participating in at your new home!
Independent Living Calendar - Verra Springs (Assisted Living) Calendar - The Arboretum (Memory Care) Calendar - Monthly Newsletter
Would you like to visit us for an event? View our map and directions to Woodland Terrace Cary, NC.
Please call 919.234.5223 to find out what activities we have planned this month!
Upcoming Events
Open House: Tuesday, May 8 | 2:00 pm - 4:00 pm
Join us at Woodland Terrace for our Open House event to see our beautiful community with assisted living and memory care apartments. Taste culinary delights from our talented Chef, meet our exceptional team, and get a firsthand feel for the warm and friendly community lifestyle that Woodland Terrace is all about. While you're here, enter our raffle for a chance to win great door prizes including a giftcard to the luxurious
Umstead Hotel & Spa and tickets to the North Carolina Symphony. We hope to see you!
To RSVP, please call 919.234.5223 by May 4