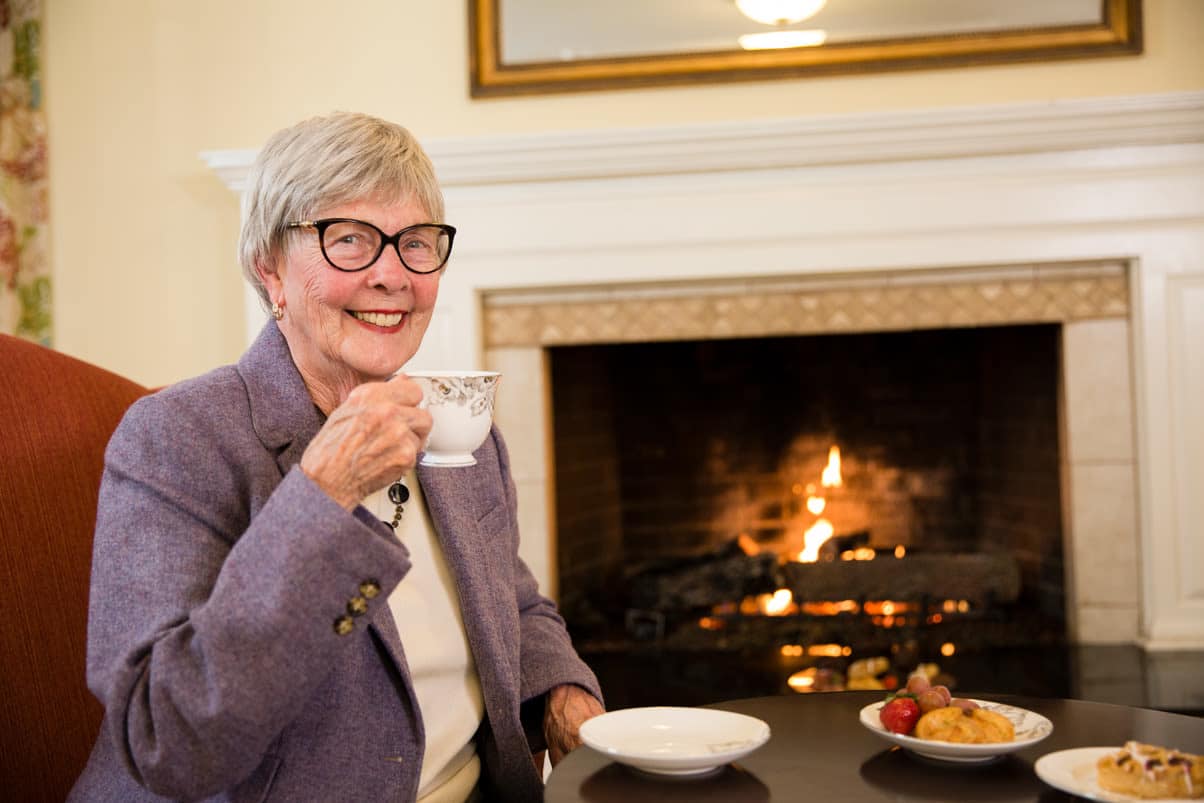 COMMUNITY NEWS & EVENTS
Wellness Calendar
At Abbotswood at Irving Park, health and wellness are not only our philosophy, they represent a way of life. This wellness culture is what makes our community exceptional and contributes to the happiness of residents.
Want to see what a typical day at Abbotswood looks like? It can include everything from Tai Chi to piano — from art classes to BINGO — from Wii bowling to a book club. At our senior living community, we strive to offer our residents programs that meet every individual's interests — and even pique new interests. Residents also find that they have a renewed sense of strength and energy after participating in our award-winning wellness program, which accommodates all fitness levels. Although we offer limitless programs to do on campus, we also like to give residents ways to get to know Greensboro better, so we routinely hold shopping trips and other outings in the community.
Your opportunities are only limited by how you choose to spend your time. As you participate in our award-winning programs, you know your choices are designed to help you maintain an active lifestyle doing things you love, doing activities that challenge you, learning new things, staying physically active, enjoying the company of friends and family, pushing beyond your boundaries, going out on the town, discovering new passions, and more.
Upcoming Events
2018 National Assisted Living Week® "Capture the Moment"  | Sunday, September 9 - Saturday, September 15
This year's theme is "Capture the Moment".  We are hosting events this week that push back against the perception that older adults in assisted living no longer have a purpose or are irrelevant. At Abbotswood at Irving Park, we strive to promote our resident's self-worth by celebrating their individuality and offering life-enriching social activities. Give us a call at 336.298.8601 to see how and when you can join us in the celebration!
The Elms Grand Opening Celebration:  Thursday, September 13 | 4:30 pm - 7:00 pm
You're cordially invited to the much anticipated Grand Opening of our newly expanded campus at Abbotswood at Irving Park, inclusive of our cottage homes and The Elms, our secured assisted living apartment homes, specializing in memory support. While you celebrate with us, enjoy live music and horse-drawn carriage rides around our beautiful community. We hope to see you!
Please RSVP to 336.298.8601 by September 6. Semi-formal attire is encouraged.