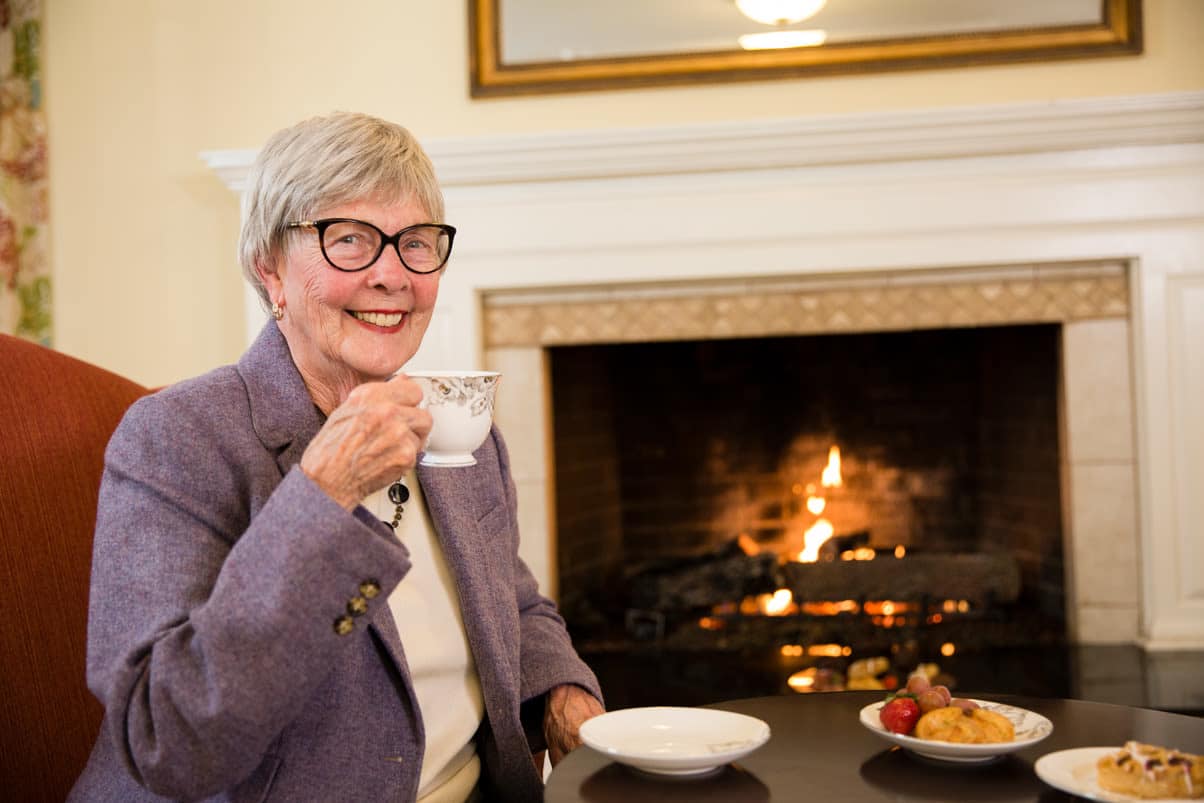 COMMUNITY NEWS & EVENTS
Wellness Calendar
At Abbotswood at Irving Park, health and wellness are not only our philosophy, they represent a way of life. This wellness culture is what makes our community exceptional and contributes to the happiness of residents.
Want to see what a typical day at Abbotswood looks like? It can include everything from Tai Chi to piano — from art classes to BINGO — from Wii bowling to a book club. At our senior living community, we strive to offer our residents programs that meet every individual's interests — and even pique new interests. Residents also find that they have a renewed sense of strength and energy after participating in our award-winning wellness program, which accommodates all fitness levels. Although we offer limitless programs to do on campus, we also like to give residents ways to get to know Greensboro better, so we routinely hold shopping trips and other outings in the community.
Your opportunities are only limited by how you choose to spend your time. As you participate in our award-winning programs, you know your choices are designed to help you maintain an active lifestyle doing things you love, doing activities that challenge you, learning new things, staying physically active, enjoying the company of friends and family, pushing beyond your boundaries, going out on the town, discovering new passions, and more.
Upcoming Events
The Elms at Abbotswood Sneak Peak: ​Every Thursday | 3:30 pm - 5:00 pm
Join us for an exciting sneak peak of The Elms at Abbotswood, the "almost complete" addition to our beautiful community, which will provide residents with Assisted Living specializing in Memory Support. The Elms will feature:
40 Secure Assisted Living apartment homes
Three mails daily
Programming designed to meet the needs of residents with cognitive impairment
Individualized assistance with daily activities
Personal care services, including bathing, dressing and grooming
Medication management
Supportive guidance for residents and families
Planned social and educational programs and day trips
Balance and mobility programs
Housekeeping and personal laundry
Medical transportation
*For your safety, we kindly ask that you wear closed-toe, hard sole shoes, and sign a liability waiver upon your visit.  Hard hats will be provided.
Please call 336.298.8601 to let us know you're coming for a sneak peek as it takes shape!*
Become A Health Care Advocate Speaker Series
The Healing Power of Sound with Nancy Pitkin:  Thursday, May 17, 2018 | 5:30 pm
Nancy Pitkin will speak on the science behind sound and how it can be used for wellness of your body, mind and spirit. She will share her own journey with her mother, who had Alzheimer's, and how she used her
knowledge to heal their relationship.
To RSVP, please call 336.298.8601