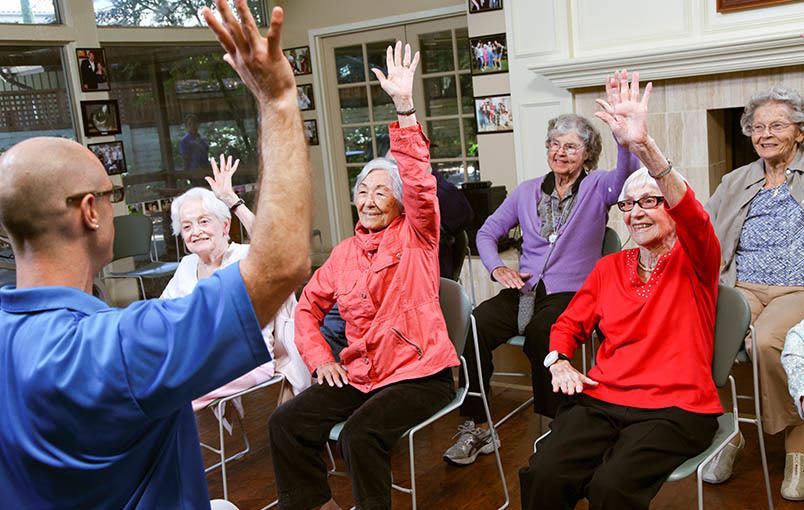 COMMUNITY NEWS & EVENTS
Wellness Calendar
We believe in creating a nurturing environment for life balance and fulfillment. This is why we offer a wide selection of daily programs that will engage your mind, body, spirit.
Whether you're musically inclined or have a vast knowledge of history, you can find something that fits your interests at Heritage Greens. We offer plenty of enrichment classes, trips and community activities. We also have a multi-pronged wellness program that addresses your physical, spiritual and emotional health.
Wine tasting, live music, craft fairs, and more — you never know what events you might find each month at Heritage Greens. From game night to live entertainment and yoga classes, finding something fun and enriching to do won't be a problem in the slightest. Deciding what your favorite activity is might be a little tougher however. At Heritage Greens you will have the opportunity to create a healthy, balanced lifestyle with a sense of security for the future.
See our Wellness Calendar | See our Wellness Newsletter
Our Arboretum Newsletter | Our VerraSpring Newsletter
Upcoming Events
Mother's Day Afternoon Tea:  Thursday, May 10 | 2:30 pm - 4:00 pm
In celebration of mothers and all the special women in your life, we invite you to join us for afternoon tea at Heritage Greens. We will be enjoying specialty teas, finger sandwiches, macaroons, and delectable pastries made by our wonderful chef, while listening to the peaceful sounds of a live musician. This is surely a great way to enjoy time together and let us treat you to a fancy afternoon! We hope you can make it.
To RSVP, please call 336.560.7067 by May 7.