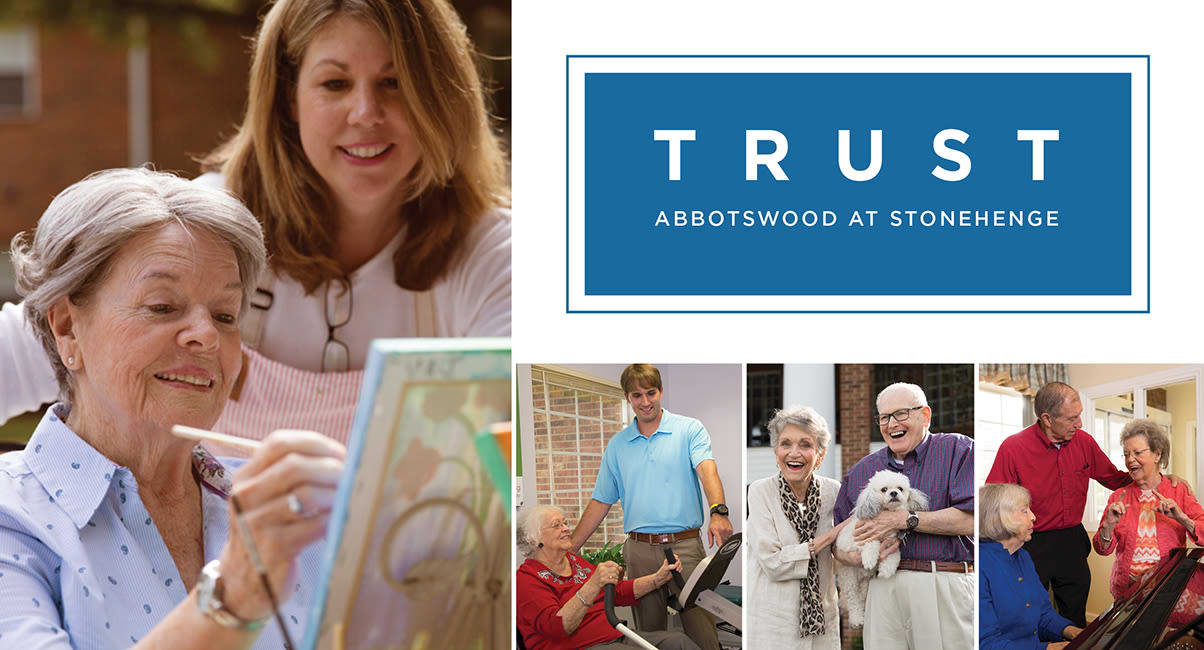 Trust in Experience,
Trust in Longevity,
Trust in Abbotswood.
Three decades of experience means senior living you can trust. We have a reputation for providing exceptional Independent Living and Assisted Living services for seniors, in a friendly, family-like setting.
"They made it a point when a resident came to Abbotswood, to make sure they got engaged in activities, check up on them, visit them, introduce them to other people, and that was something that was very important, because my mom initially wasn't really a person that was going to extend herself.
I've seen a whole change in her personality-wise. She is now talking and saying hi to people, which is something she didn't do before."
- Anita Misko, daughter of Abbotswood at Stonehenge resident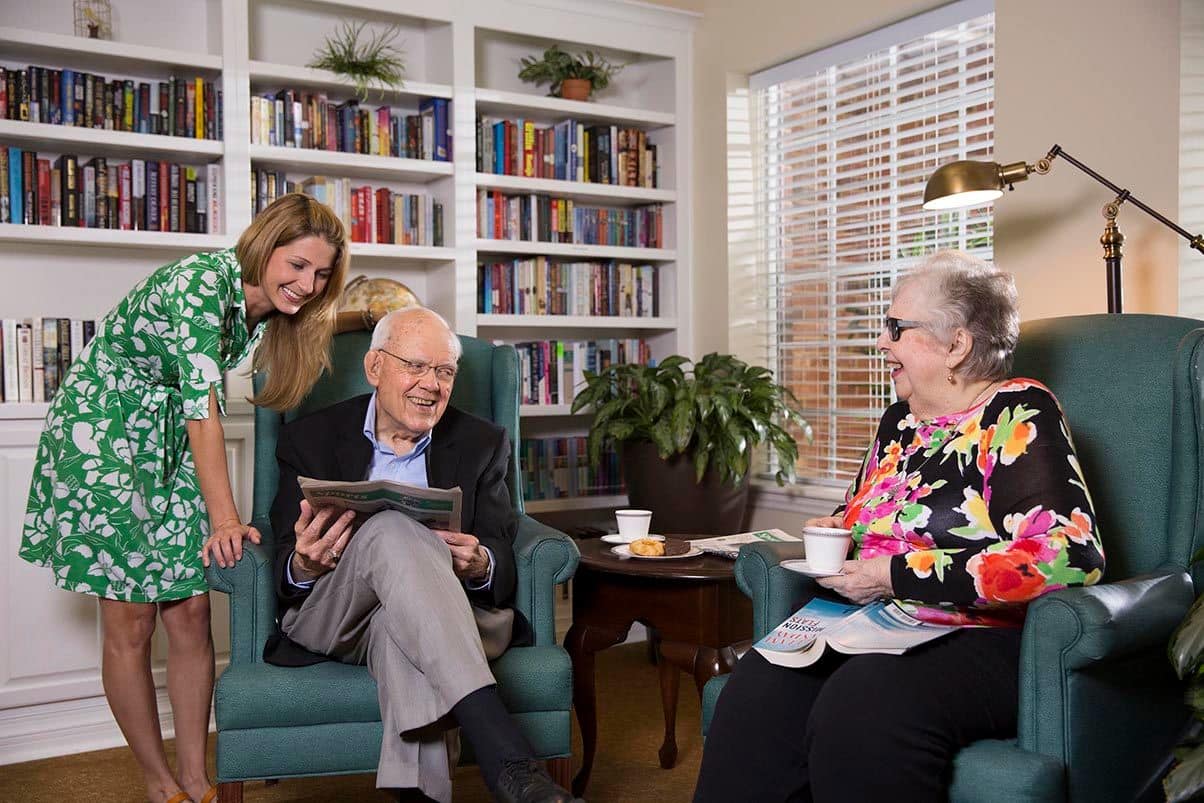 We have been awarded the top 10% in the nation for resident satisfaction scores through the NRC Health database - the largest source of long-term care and senior-living satisfaction metrics in the nation. And this isn't something new to Abbotswood; we have been receiving high marks for years.
Call 919.847.3202 to make lunch reservations or fill out our online form to learn more.