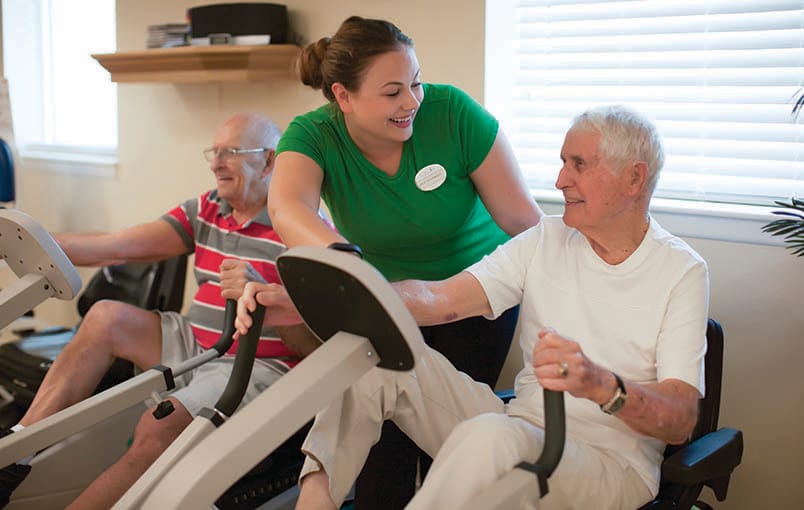 COMMUNITY NEWS & EVENTS
Magnolia Glen Wellness Calendar
You can start your morning exercising in the heated pool, attending a balance class, or taking our Magnolia Glen transportation to a nearby shopping destination. Your opportunities are only limited by how you choose to spend your time. As you participate in our award-winning programs, you know your choices are designed to help you maintain an active lifestyle doing things you love, doing activities that challenge you, learning new things, staying physically active, enjoying the company of friends and family, pushing beyond your boundaries, going out on the town, discovering new passions, and more.
Would you like to visit us for an event? View our map and directions to Magnolia Glen Raleigh, NC.
Upcoming Events
Taste of Magnolia Glen - Open House + Farm to Table Delights: Friday, June 22 & Saturday, June 23 | 1:00 pm - 4:00 pm
Celebrate the arrival of summer in style! Experience our thriving community, including our private cottages, independent and assisted living apartment homes. Join us for a tour of our beautiful campus and enjoy the warmth and hospitality of our exceptional staff. Explore our new farm to table menu items, vote on your favorites, and hear about our locally sourced foods. Friday afternoon will feature Senior Move Manager, Beth Wenhart from Carolina Relocation & Transition Specialists available to answer any questions you may have about downsizing and packing up your home. Saturday's event will feature Michelle Jacobs from DeRonja Real Estate to answer any questions you may have about selling your home. We look forward to seeing you!
To RSVP, please call 919.651.3803