COMMUNITY NEWS & EVENTS
As you participate in our award-winning programs, you know your choices are designed to help you maintain an active lifestyle while doing things you love. At The Cardinal at North Hills, you have the opportunity to create a healthy, balanced life through learning new things, staying physically active, challenging yourself, and enjoying the company of friends and family.
We offer a varied selection of activities to choose from. Be active, inspired, and enlightened through any of our events or sessions. You can also nourish your mind by participating in our lifelong learning classes, educational and cultural excursions, and by volunteering with our community partners. Your opportunities are only limited by how you choose to spend your time.
UPCOMING EVENTS
Edgar Allen Poe, featuring Dr. Elliott Engel:  Tuesday, October 24, 4:00 pm - 6:00 pm
Join us for a presentation by nationally known speaker, Dr. Elliot Engel followed by refreshments. Dr. Engel reveals the fascinating and horrifying life of America's most infamous poet and short story writer. His elaborate
research will reveal a tortured man whose unendurable bad fortune was matched by his unerring genius. Using anecdotes, analysis, and large doses of humor, Dr. Engel brings to life this remarkable nineteenth-century giant. We hope you can join us.
Please RSVP by calling 919.578.4372.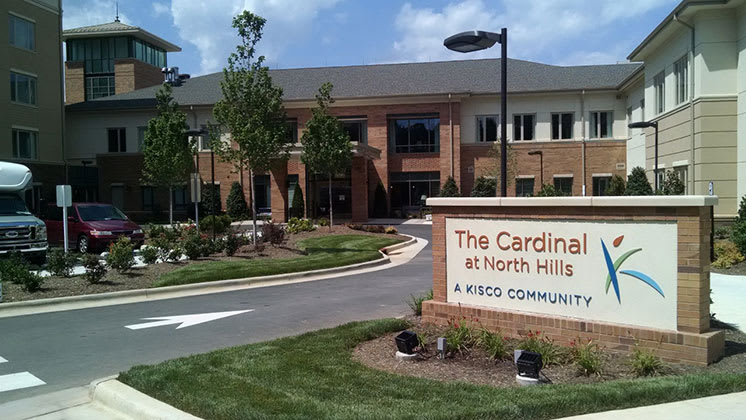 The Cardinal At North Hills Opens Healthcare Services Building
"The Cardinal at North Hills, an urban continuing care retirement community in Raleigh, N.C., recently announced the opening of its Healthcare Services Building which will cater to residents in need of assisted living, memory care and skilled nursing."