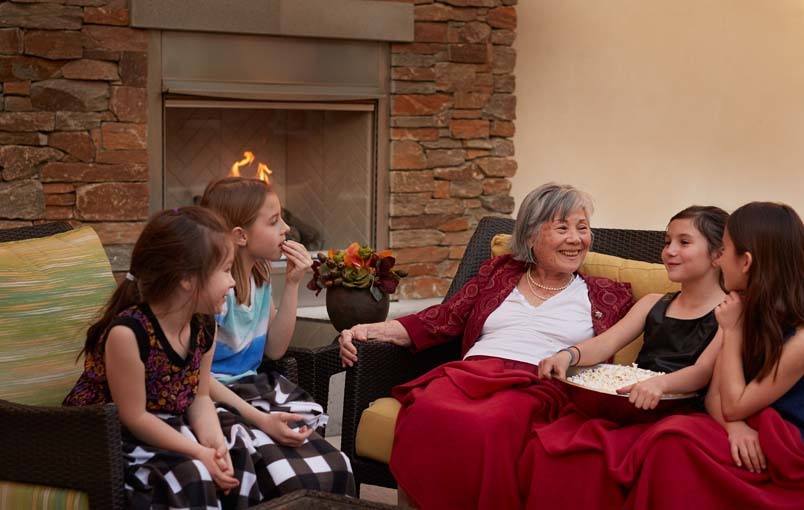 COMMUNITY NEWS & EVENTS
As you participate in our award-winning programs, you know your choices are designed to help you maintain an active lifestyle while doing things you love. At Sagewood at Daybreak, you will have the opportunity to create a healthy, balanced life through learning new things, staying physically active, challenging yourself, and enjoying the company of friends and family.
We offer a varied selection of daily activities to choose from. Be active, inspired, and enlightened through any of our events or sessions. You can also nourish your mind by participating in our lifelong learning classes, educational and cultural excursions, and by volunteering with our community partners. Your opportunities are only limited by how you choose to spend your time.
Whether you like to occupy your free time with friendly competition, a hand of cards or a relaxing day of crafts, you'll find an activity that fits your interests at Sagewood at Daybreak. We offer plenty of enriching lectures, trips into downtown Salt Lake and social hours. Our Art of Living Well program addresses your educational, social, spiritual, physical and vocational needs.
View our Wellness Calendars 
Our Wellness Newsletter | Independent Living Calendar | Assisted Living Calendar | Memory Care (Connections) Calendar
Upcoming Events
Open House - Meet the Team: Thursday, 7/26 | 4:00 pm
Please join us at our Open House for a chance to meet our new community management team members and to experience Sagewood at Daybreak for yourself! Taste culinary delights from our talented Chef, meet our exceptional team, and get a firsthand feel for the warm and friendly community lifestyle that Sagewood at Daybreak is all about. Model apartments will be available for viewing and while you're here, enter our raffle for a chance to win great door prizes. We hope to see you!
To RSVP, please call 801.790.0585 today!
The Art of Living Well Speaker Series
In keeping with the Sagewood at Daybreak tradition of enhancing lives through exceptional cultural experiences, we are pleased to introduce The Art of Living Well® Speaker Series. Join us for a reception and community tours immediately following the presentations. We hope you and a guest will join us for one or both of these complimentary events.
Feeding the Seven Basic Needs of Healthy Relationships with Dr. Matt Townsend: Thursday, August 9 | 2:00 pm
Dr. Matt Townsend specializes in energizing and involving audiences with his unique approach to building and maintaining successful relationships. The Matt Townsend Show broadcasts each week to thousands of listeners. Matt's landmark book Starved Stuff: Feeding the 7 Basic Needs of Healthy Relationships takes a down-to-earth look at strengthening relationships, offering solid tools and skills for creating lasting change in any relationship.
"What's It Worth?" Antiques Appraisal with Gary Piattoni: Wednesday, September 12 | 2:00 pm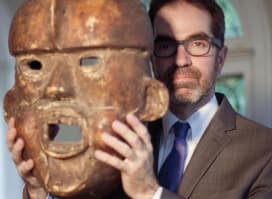 With more than 20 years of experience in the fine art and antique business, Gary Piattoni holds a certificate in appraisal studies from New York University and is a former specialist with Christie's fine art auction house in New York. He has appeared as an appraiser on PBS's Antiques Roadshow since 1997, as well as a guest on ABC's The Oprah Winfrey Show, NBC's The Maury Povich Show, and WGN Radio's Milt Rosenberg Extension 720. He also has contributed to numerous articles in such publications as New York Magazine, Town & Country, Chicago Magazine, and Design Times.
*Event includes the opportunity to bring an antique for a verbal assessment or appraisal. You may bring one item (or grouping) to the event. Your item must fit in a box that you can carry in your arms. Firearms, jewelry, stamps and coins cannot be appraised at this event.
RSVP at 385.206.6806 or by email at SagewoodRSVP@kiscosl.com.