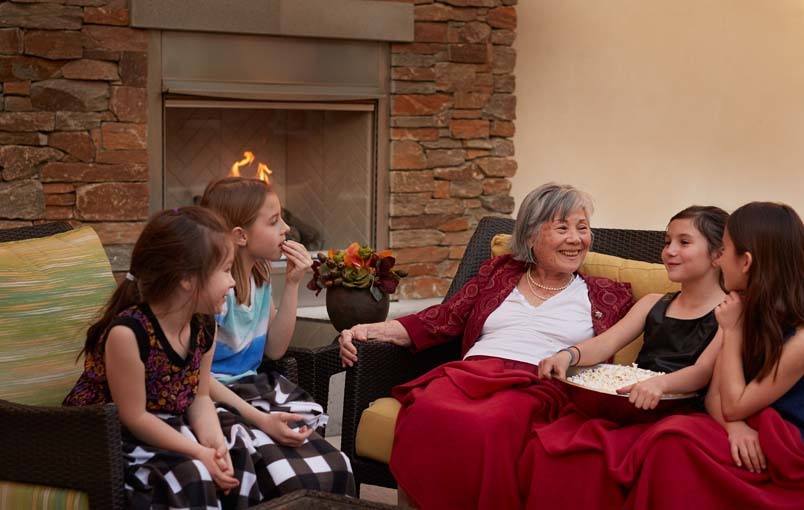 COMMUNITY NEWS & EVENTS
As you participate in our award-winning programs, you know your choices are designed to help you maintain an active lifestyle while doing things you love. At Sagewood at Daybreak, you will have the opportunity to create a healthy, balanced life through learning new things, staying physically active, challenging yourself, and enjoying the company of friends and family.
We offer a varied selection of daily activities to choose from. Be active, inspired, and enlightened through any of our events or sessions. You can also nourish your mind by participating in our lifelong learning classes, educational and cultural excursions, and by volunteering with our community partners. Your opportunities are only limited by how you choose to spend your time.
Whether you like to occupy your free time with friendly competition, a hand of cards or a relaxing day of crafts, you'll find an activity that fits your interests at Sagewood at Daybreak. We offer plenty of enriching lectures, trips into downtown Salt Lake and social hours. Our Art of Living Well program addresses your educational, social, spiritual, physical and vocational needs.
View our Wellness Calendars 
Our Wellness Newsletter | Independent Living Calendar | Assisted Living Calendar | Connections Calendar
Upcoming Events
2018 National Assisted Living Week® "Capture the Moment" | Sunday, September 9 - Saturday, September 15
This year's theme is "Capture the Moment".  We are hosting events this week that push back against the perception that older adults in assisted living no longer have a purpose or are irrelevant. At Sagewood at Daybreak, we strive to promote our resident's self-worth by celebrating their individuality and offering life-enriching social activities. Give us a call at 801.790.0585 to see how and when you can join us in the celebration!