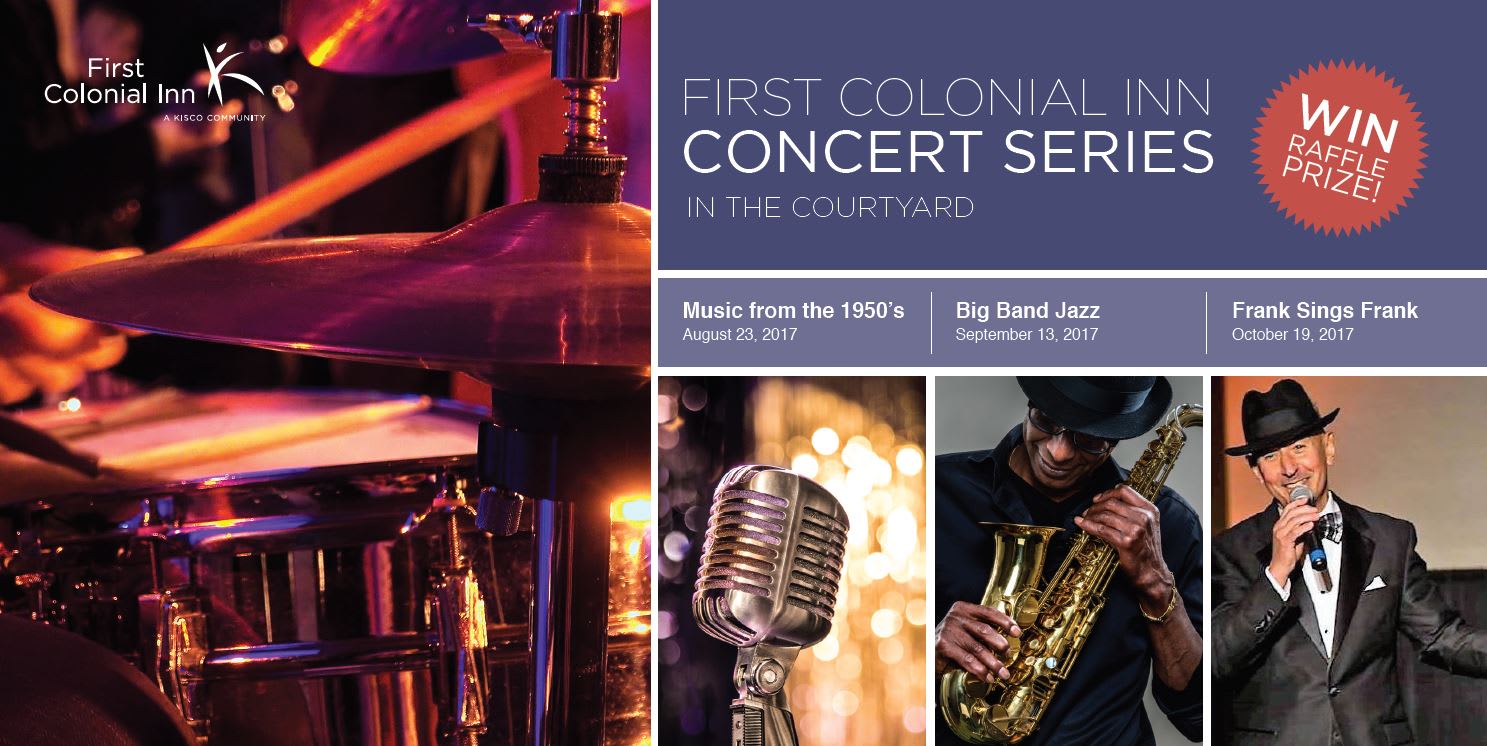 Concert Series In The Courtyard
When summer rolls around, it's that time again for First Colonial Inn's Concert Series. For the past 3 years, we have presented live music in our courtyard for all to enjoy! Once again, we invite you to our 2017 Concert Series featuring three fun events to get your toes tapping and your body swaying! We will be launching our series in August with the Rockafellas Duo performing classic 50's music from a decade that was dominated and defined by rock and roll, do-wop, pop, swing, blues, and rockabilly. In September, we jump into the swing era with Elmo's Jazz Trio performing Big Band Jazz and we conclude in October with an appearance by the famous Frank Cubillo bringing you right back to the grand days of Frank Sinatra with his rendition of "Frank Sings Frank." RSVP today by calling 888-756-1648.
Music from the 1950's with Rockafellas Duo
Wednesday, August 23 at 6pm
Big Band Jazz with Elmo's Jazz Trio
Wednesday, September 13 at 6pm
Frank Sings Frank with Frank Cubillo
Thursday, October 19 at 6pm
We hope you can join us at one or all of our upcoming concerts. When you join us, don't forget to enter our raffle for a chance to win a dining gift certificate to Aldo's Ristorante valued at $100.
To RSVP, call 888-756-1648.