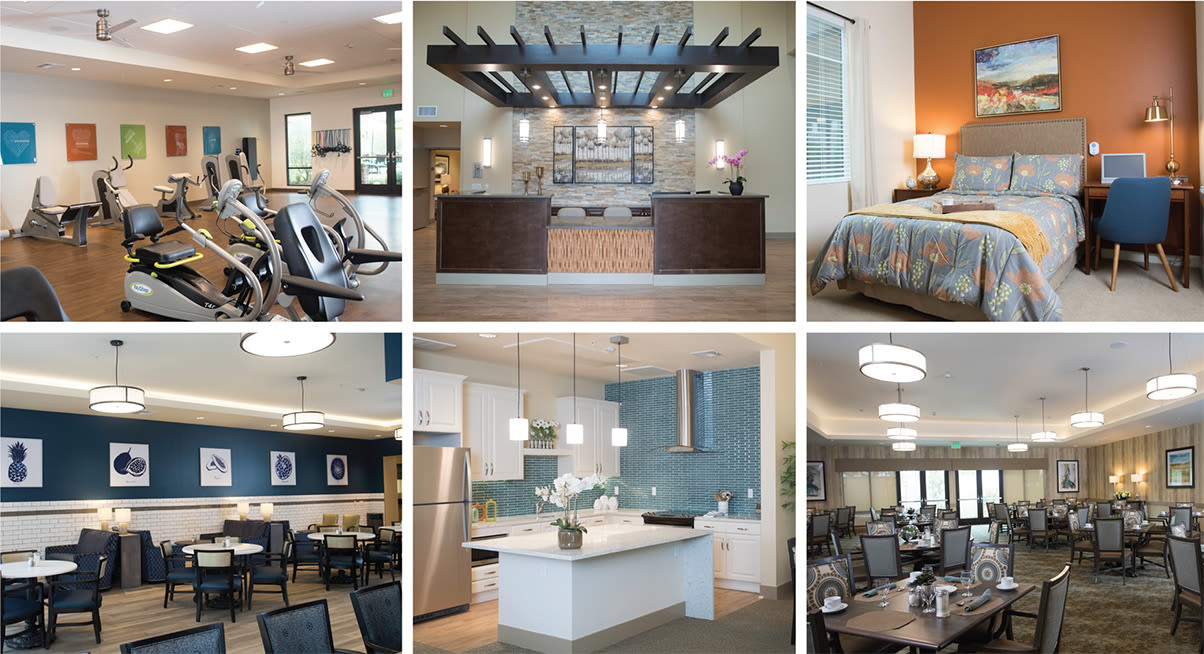 Sapphire: The New Emerald Court Expansion
Our expansion includes a new two-story building with 58 assisted living residences, a state-of-the-art demonstration kitchen and dining venue, as well as a cutting-edge wellness center lined with windows to overlook the courtyard.
The expansion physically connects with the existing building and adds additional space to the courtyard. As part of the project, renovations were made to the main dining room, as well as corridors, lighting, the activity room and the salon of the existing building. A total of 58,000 square feet was added to the community overall.