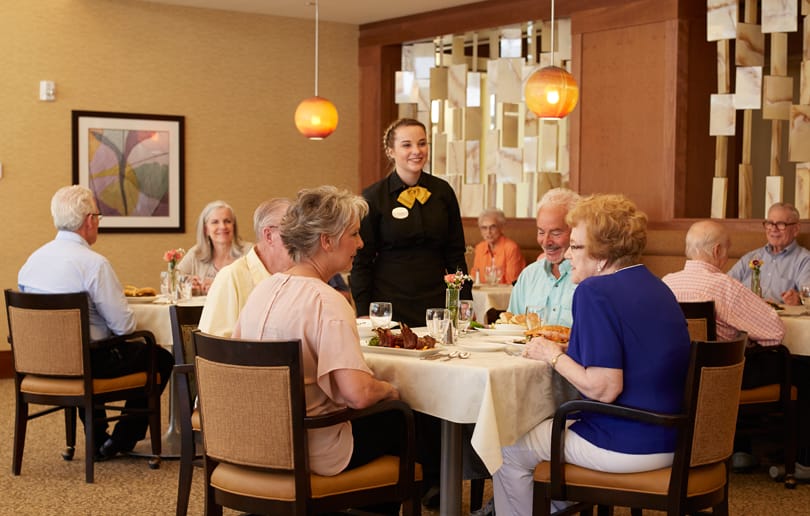 Independent Living in South Jordan, Utah
Living Your Days Your Way
We believe in the old saying that good fences make for good neighbors. Choosing independence and companionship on your own terms is something Sagewood at Daybreak knows and holds to the highest of priorities. You can enjoy a variety of activities, like a refreshing swim in the pool, a quiet stroll around the lusciously green courtyard, or a friendly game of cards in one of our spacious recreation centers. With all of the freedoms and selections at your fingertips, your hardest decision for the day may be to enjoy a meal cooked in your own home or to dine out with friends in the private dining room.
Come experience the joy and liberty of each day at Sagewood at Daybreak, a Jordan, UT, independent living community.
About Independent Living
Independent living is an ideal option for seniors who wish and are able to live alone, but who also want to enjoy the added support and companionship of a welcoming community setting. Freed from the burdens of home maintenance and encouraged by invested senior-care professionals, residents are able to live on their own terms every day.
Designing Your Days
Whether you are living on your own or accompanied by a spouse or loved one, Sagewood at Daybreak is here to support you in your individual lifestyle. We pride ourselves in creating an atmosphere of choice within a caring and conscious community.
Take the first steps to living on your own terms by taking a tour of your next home at Sagewood at Daybreak.