WELCOME TO Abbotswood at Irving Park


Normal Aging Versus Dementia with Dr. Karen Pollard, PsyD
Thursday, March 29, 2018 | 5:30pm
Everyone forgets sometimes. Everyone struggles to come up with the right word occasionally. But have you ever wondered whether you should be concerned about it? Join us to learn whether you're having normal "senior moments" or whether it is something you should be concerned about.
Making the Most of Your Healthcare Experience with Andrea Cudd Alemanni
Monday, April 16, 2018 | 5:30pm
Andrea provides patients and their families support and information to optimize communication with healthcare providers. Join us as we discuss selecting and evaluating your healthcare providers, reducing anxiety when talking about your health, becoming a partner in your healthcare decisions, and understanding the role of a patient advocate.


The Healing Power of Sound with Nancy Pitkin
Thursday, May 17, 2018 | 5:30pm
​Nancy Pitkin will speak on the science behind sound and how it can be used for wellness of your body, mind and spirit. She will share her own journey with her mother, who had Alzheimer's, and how she used her knowledge to heal their relationship.
TO RSVP, PLEASE CALL 336.282.8870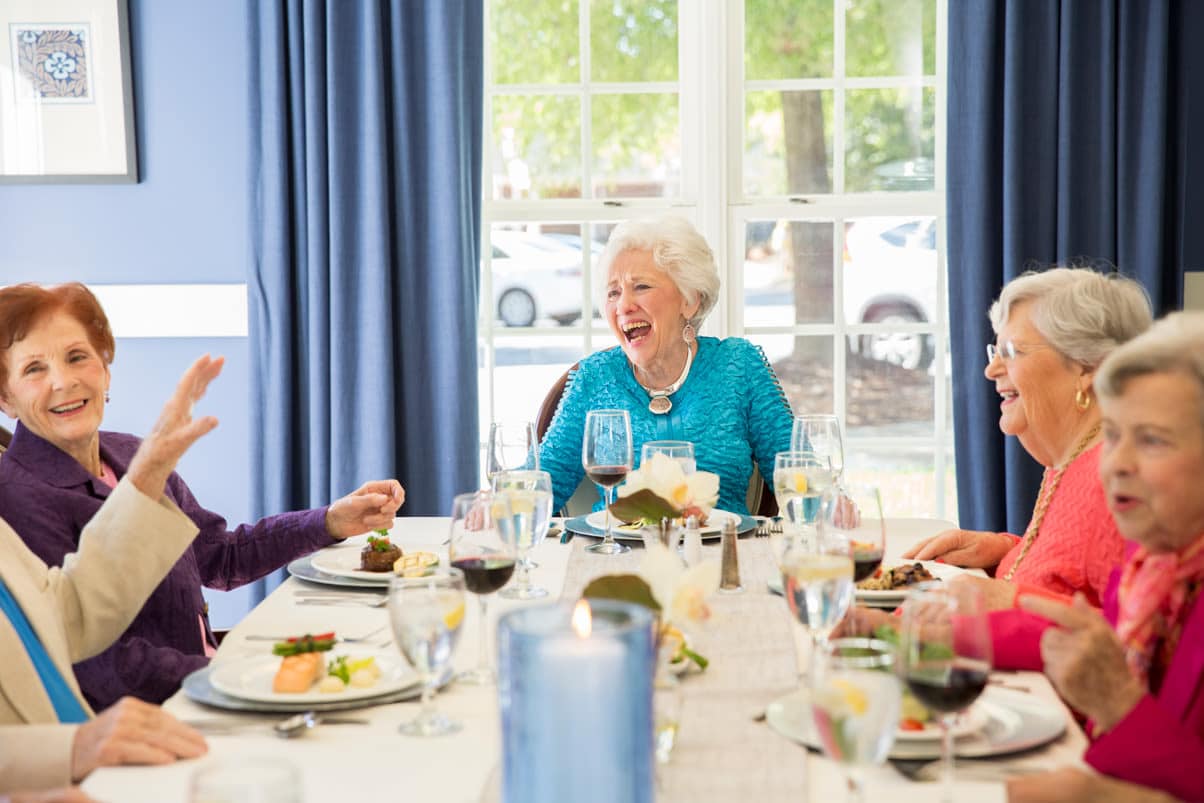 Greensboro North Carolina
SENIOR LIVING
With warm southern hospitality, Abbotswood at Irving Park welcomes you to a community of easy grace and friendly people. A stately Colonial entrance invites you in to an elegant lobby and the only full-service independent and assisted living rental retirement community in the area.
OUR PRINCIPLES,
VALUES & BELIEFS 
We created our Principles, Values and Beliefs based on integrity, dignity and compassion. This belief system balances the needs of our residents, our employees and our business partners. More

COMMUNITY OFFERINGS
Independent Living & Assisted Living
One and two bedroom apartment homes
Variety of dining plans available
Housekeeping
Scheduled transportation